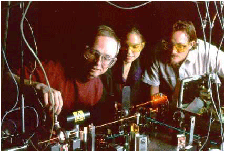 Laser Cutting, Welding, Cladding Development
Preventive Maintenance & Repair
Control and Laser Upgrades
Emergency Service
Installation
Training
Scearce Laser Corporation offers process development consultation at your location. Our specialties are welding, cutting and cladding. This includes developing a laser application that will achieve your desired end result per the required specifications. We develop laser applications on your existing laser equipment or we may also advise you as to which equipment would be best suited for your application. We provide training and a written report detailing the entire operation and any recommendations.
Scearce Laser Corporation will maintain and repair your laser system at your location.
Schedule preventive maintenance to keep your laser system in peak performance condition. Regular maintenance helps to ensure you get the maximum "up time" from your laser and identify problems before they become serious. We recommend scheduling during your slow season.
Many lasers can be enhanced to increase power. As each system differs we will need to know more about your system before knowing which upgrade methods to recommend.
Emergency service is typically performed on an urgent basis when your production has stopped due to your laser system being inoperable.
We can provide installation of all the lasers we sell as well as installation of lasers supplied by other sources.
We provide maintenance training for your maintenance department on most lasers and process training for new operators. Training programs are designed on a case-by-case basis to ensure subjects covered are suited for your company requirements. Training sessions can be scheduled after a maintenance visit or as an entirely separate event.